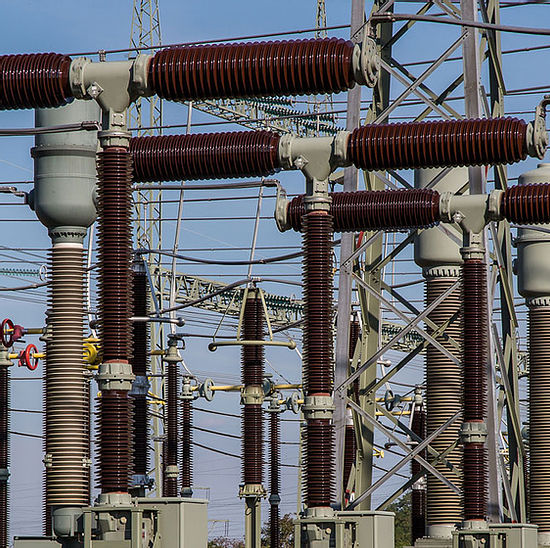 Pioneer Power Group provides Load-Flow and Voltage Drop studies to determine the voltage magnitude and phase angle as well as real and reactive power flow in all branches of a distribution system under normal steady-state loading.
These studies are essential to verify that a power system can adequately and efficiently supply all steady-state loads while maintaining an acceptable operating voltage for electrical equipment.
Why Is Load-Flow and Voltage Drop Analysis Needed?
This analysis is an essential part of the design of any electrical distribution system. It's necessary to confirm, before projects move forward, that the system can efficiently and reliably serve all its loads. A properly conducted load-flow and voltage drop study will ensure that:
Equipment is adequately rated from a continuous current perspective.
Cables are sized properly to maintain voltage drops within IEEE Limits
Generators and transformers are sized adequately
Optimal transformer taps are selected
These outcomes help prevent damage to equipment and adverse system operations such as nuisance tripping.
How Pioneer Power Group can help
Pioneer Power Group is a leading provider of arc flash studies. The NFPA-70E Standard requires arc flash analysis performed for facilities that have electrical equipment such as motor control centers, panelboards, switchboards, enclosed circuit breakers, and fused disconnect switches, among others. The results of an arc flash study help workers understand the potential hazards associated with these electrical locations and what personal protective equipment (PPE) is needed to work safely. Pioneer Power Group works with all industries as our services help support the building and renovation of electrical facilities.
At Pioneer Power Group, we make arc flash studies easy for our customers by clearly and comprehensively laying out what system information is needed up front. Facilities trust us because we integrate the most recent electrical codes, latest software packages, and extensive industry knowledge in delivering our final report.
Our engineering team creates a custom data form that shows exactly what information is needed to make it as easy as possible for our customers. Using that and one-line diagrams for the project in question, they build a comprehensive and accurate model of the system using SKM Power Tools software, and perform calculations in accordance with IEEE 399-1990. After results are prepared and analyzed, Pioneer Power Group will prepare a formal report detailing our methods, results, analysis, and recommendations.
This report provides a summary of any underrated equipment along with single line diagrams showing the voltage drop on each feeder, the voltage level at each bus, and the power flow in all branch and feeder circuits. The study helps ensure system stability by verifying that voltage drops in the system do not exceed 5% at any location or 3% across any branch circuit. The study also calculates losses in each branch as well as total system power losses.
The Utmost in Customer Service
At Pioneer Power Group, we treat every customer like they're our only customer. Throughout the study, we are always available to answer any questions, and we pride ourselves on clear communication and timely follow-ups. We put our strong technical background and industry expertise to work for our clients, using the latest electrical codes and software packages to provide accurate, reliable reports. For more information about load-flow and voltage drop studies or any of our other services, contact us today.